Captive Populations Working Group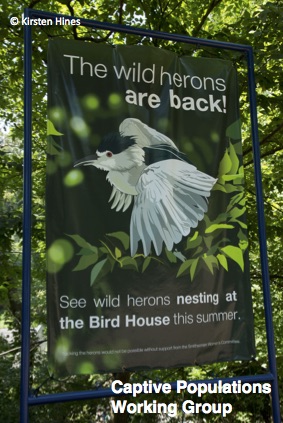 Although the overarching goal of HeronConservation is the well-being of herons in their natural habitats and environments, there are situations where conservation requires animals be kept and sometimes bred in captivity. Additionally, having herons in the collections of zoos and aquariums provides not only safety populations but opportunities for education and for research that are not possible in the wild.
About the Captive Populations Working Group:
The Working Group's goal is to facilitate communication and cooperation among those having responsibility for captive herons, especially within the zoo community, and those working on heron biology and conservation in nature in order to optimize both in situ and ex situ conservation.
The working group encourages the engagement of the zoo community world-wide, especially taxon advisory groups that have been established for herons.
Working Group Chair:
Catherine King
Weltvogelpark Walsrode, Am Vogelpark, 29664, Walsrode, Germany
Email: